Chocolate box
"Matilda"
I was commissioned to make a chocolate box like the one seen in the movie Matilda.  Since then I have made several variations, including personalization with names, initials, quotes, and custom decorations. Price is $259.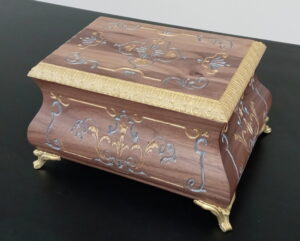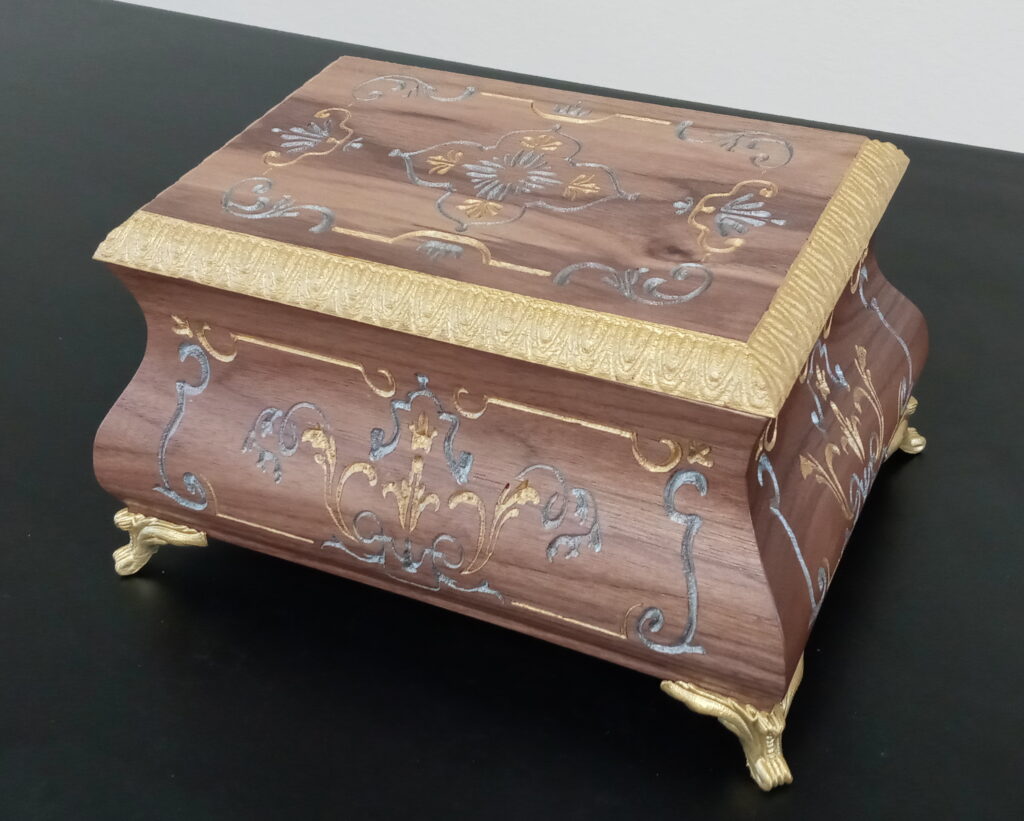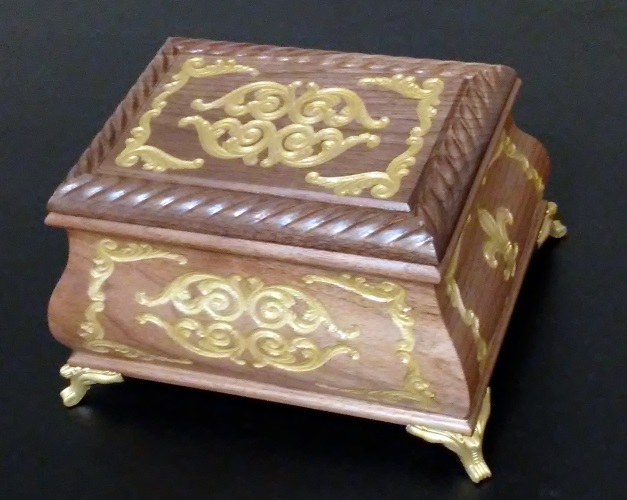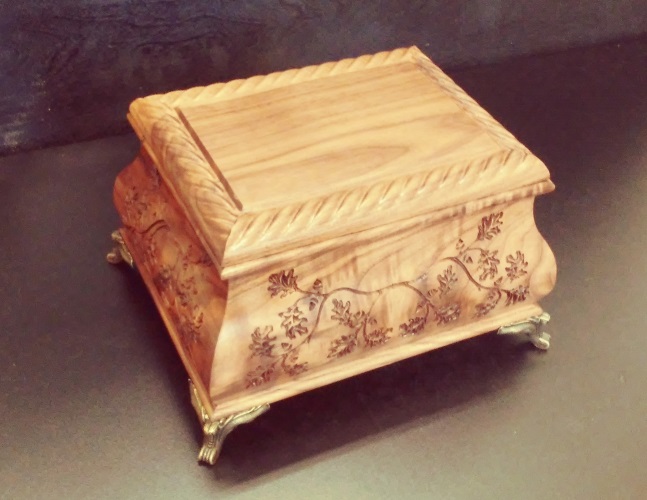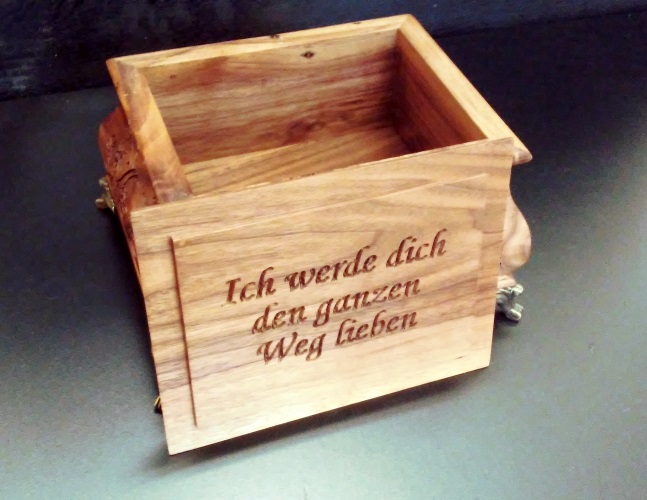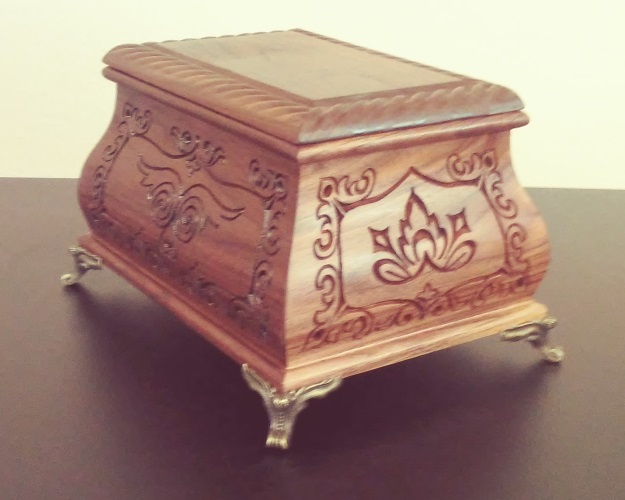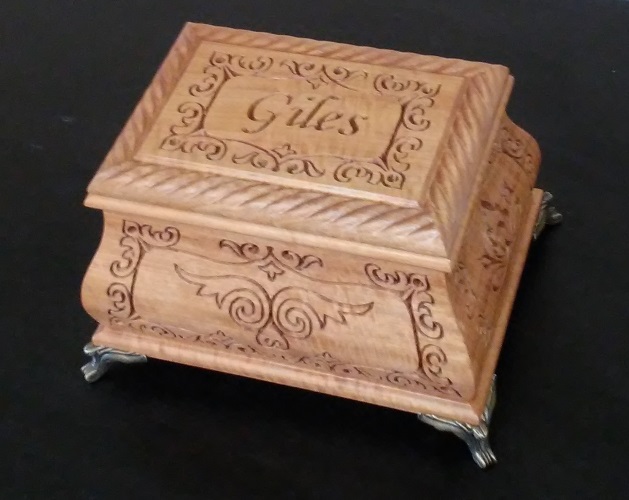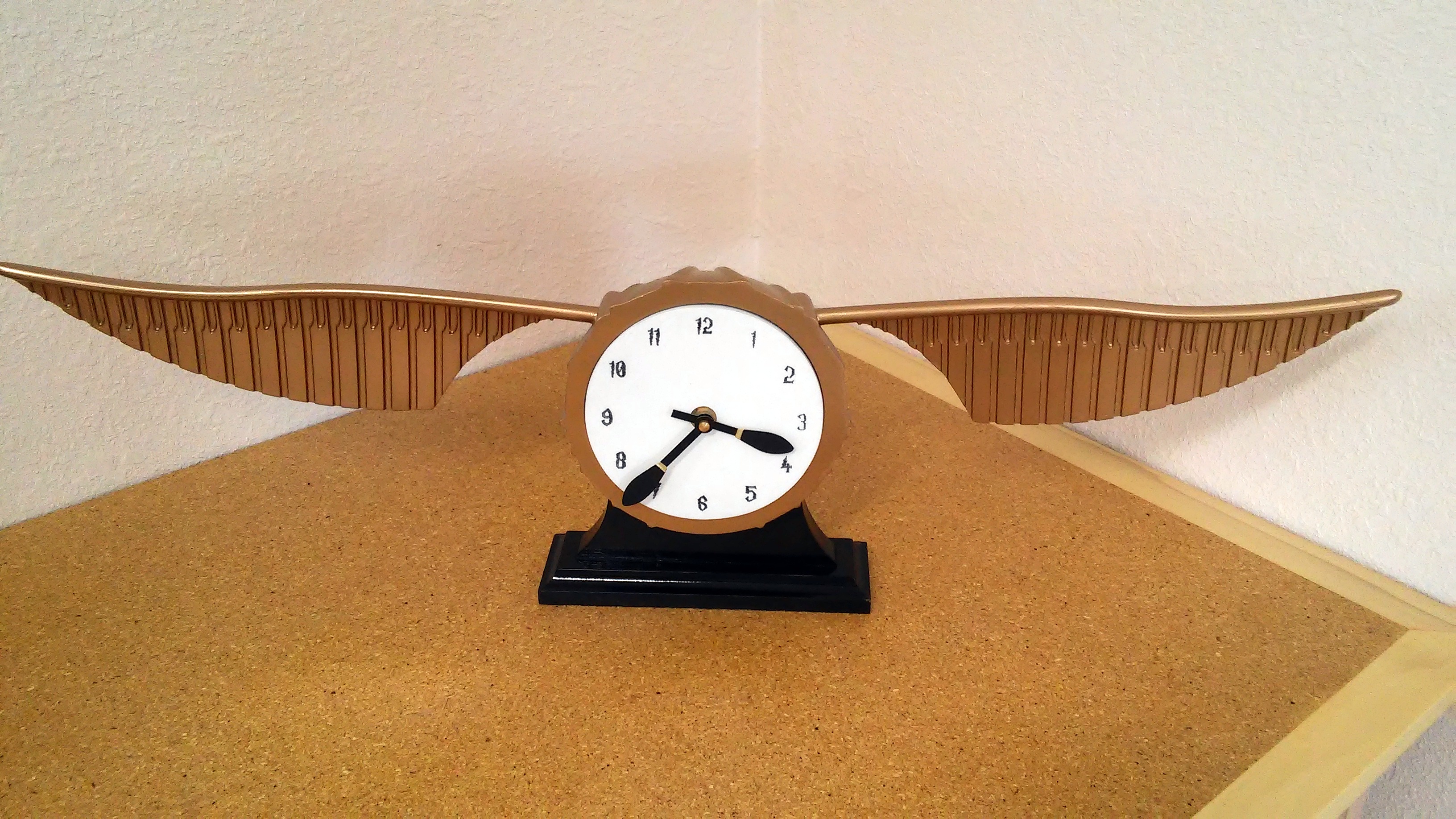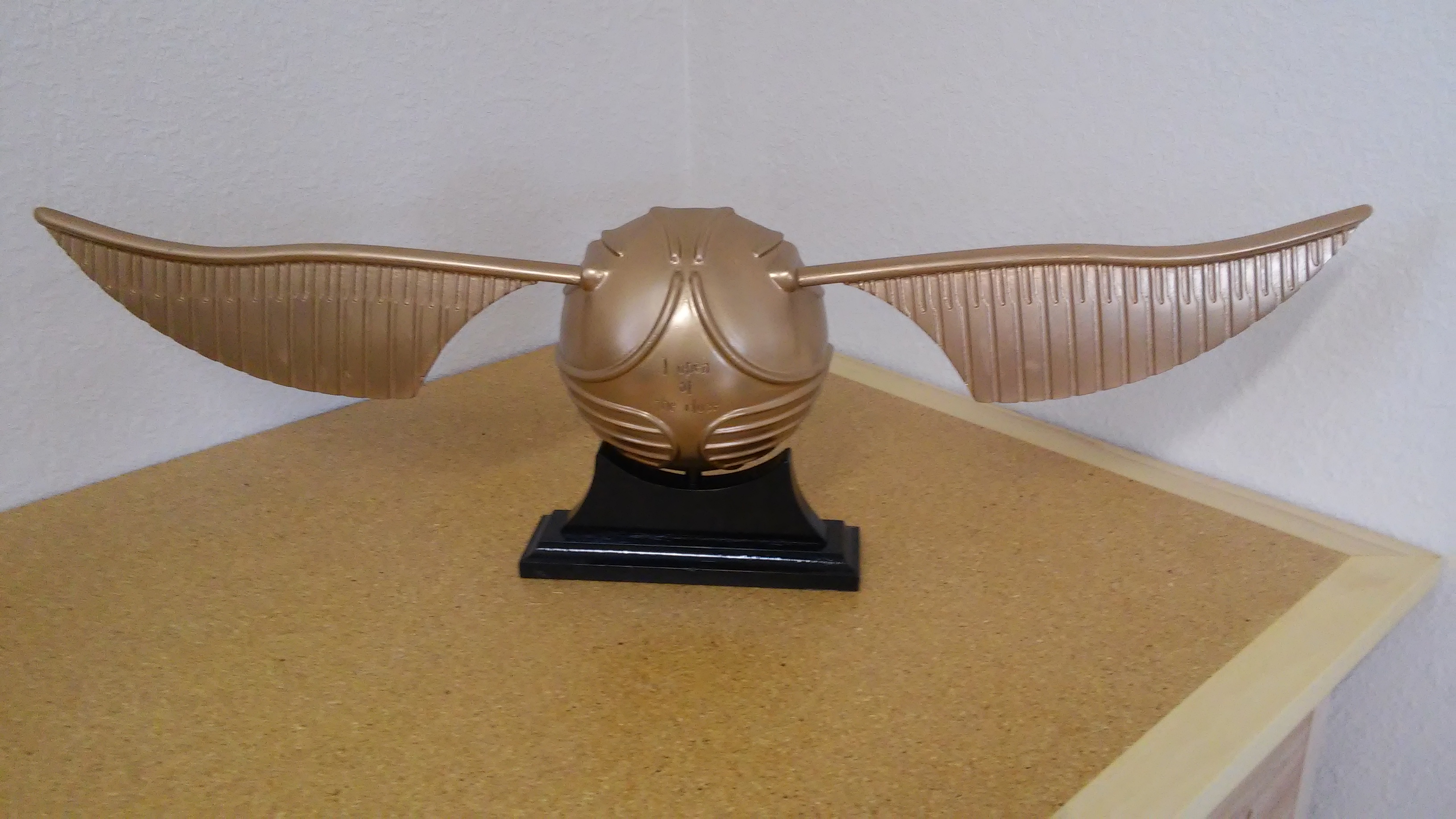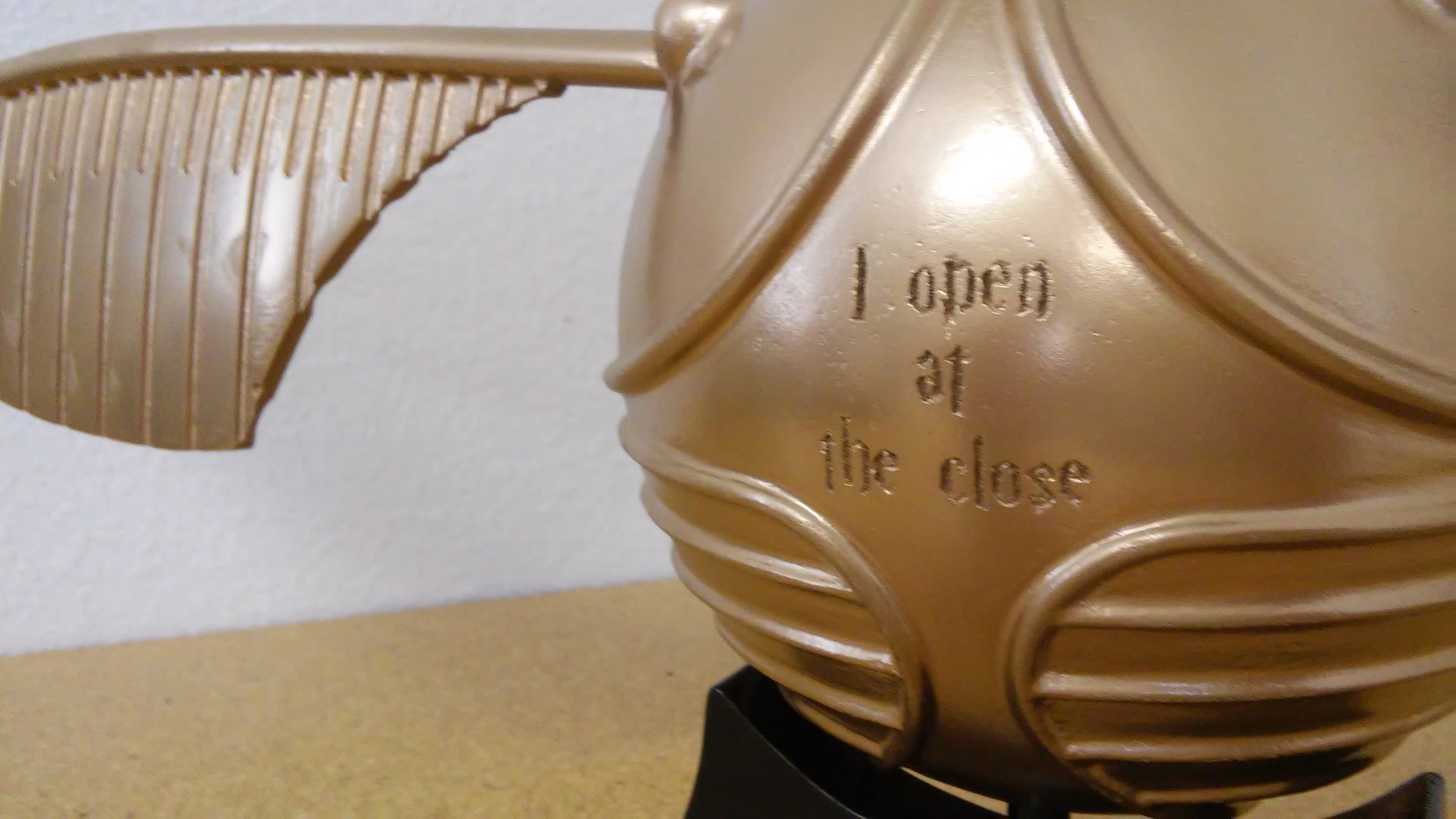 Harry Potter
Golden Snitch clock
This clock was made to very detailed and exact specifications by the customer, including overall design, size, and colors.
Anniversary Award
Clock tower
This wood clock was made for a daughter to recognize her father's 20 years of service.  The company folded before the traditional metal award was given, so she commissioned me to make this likeness in oak.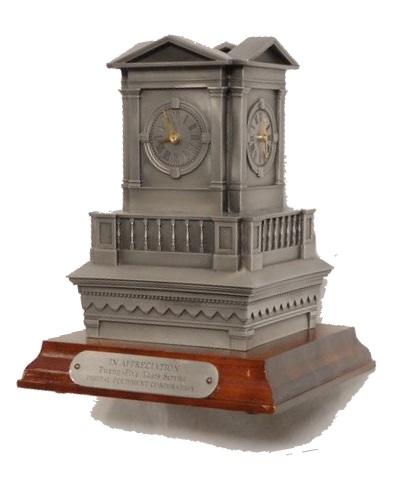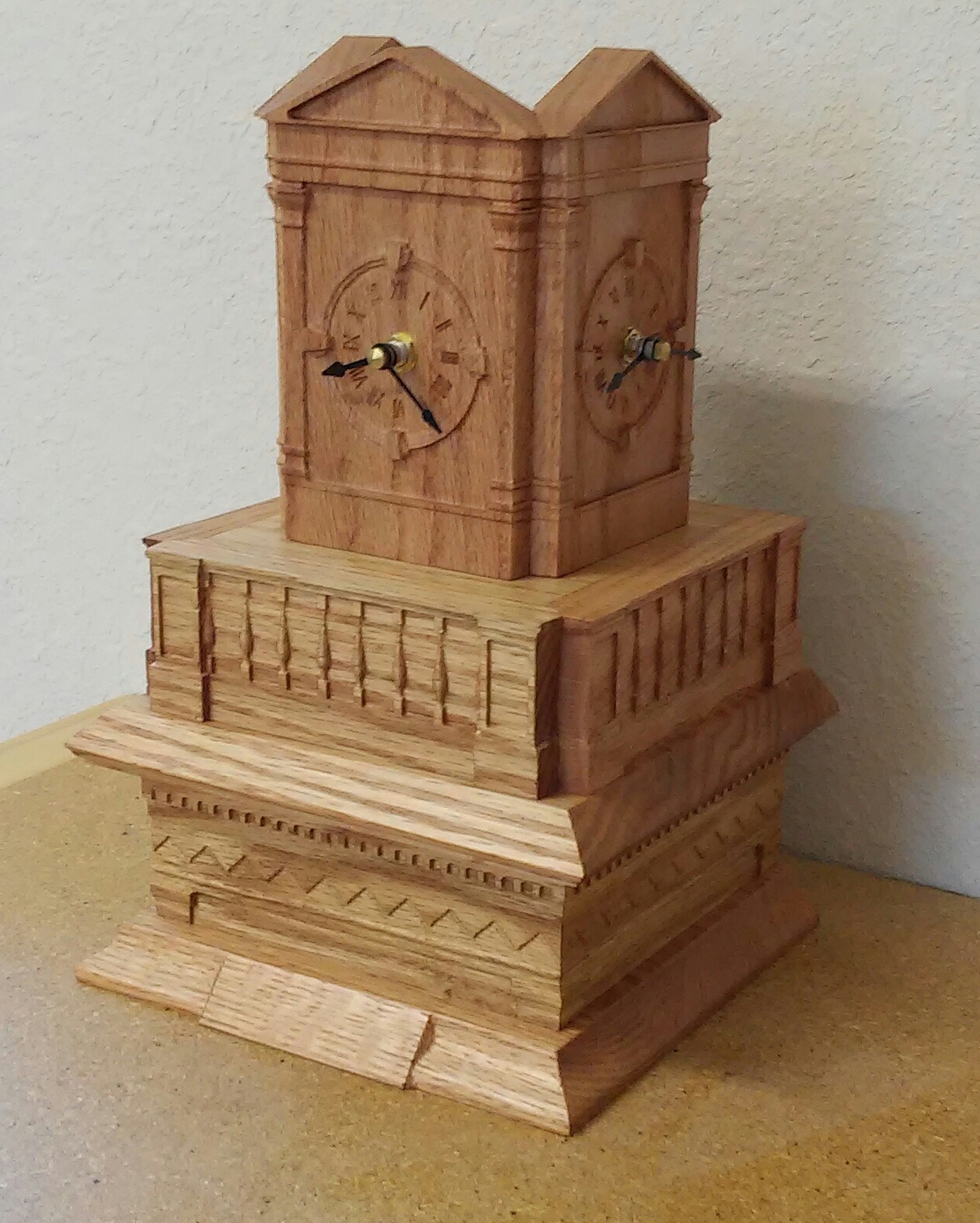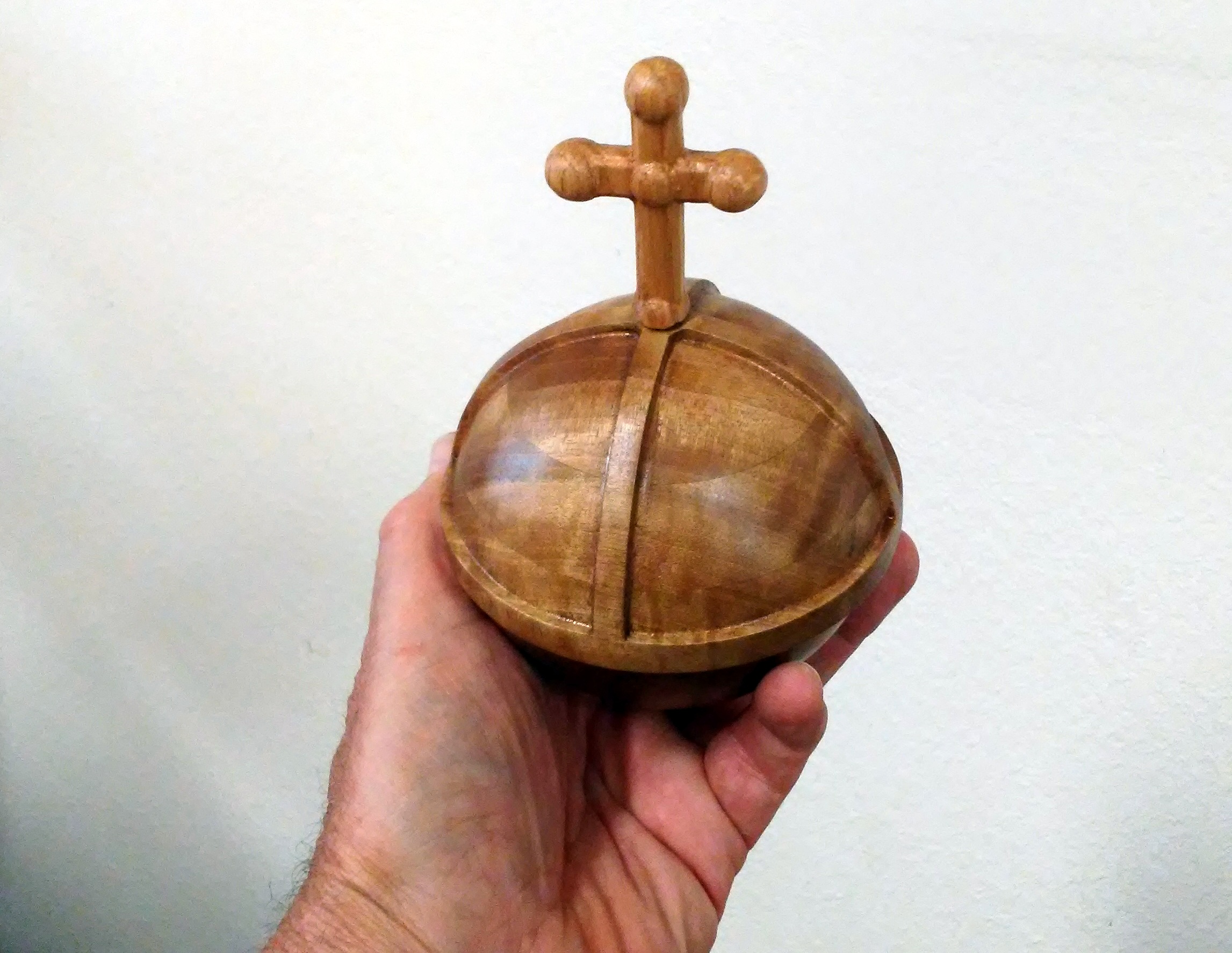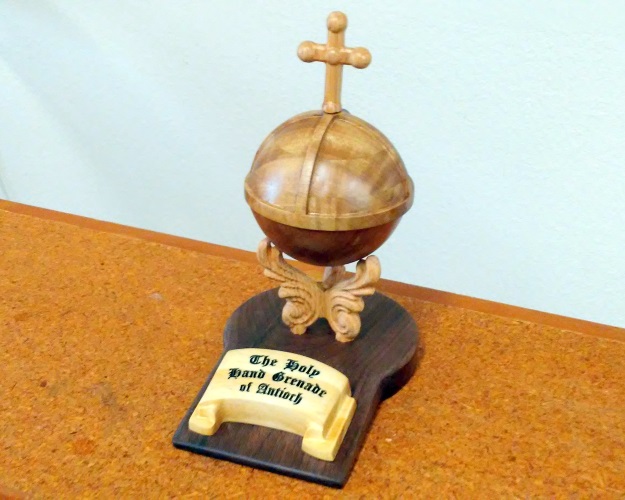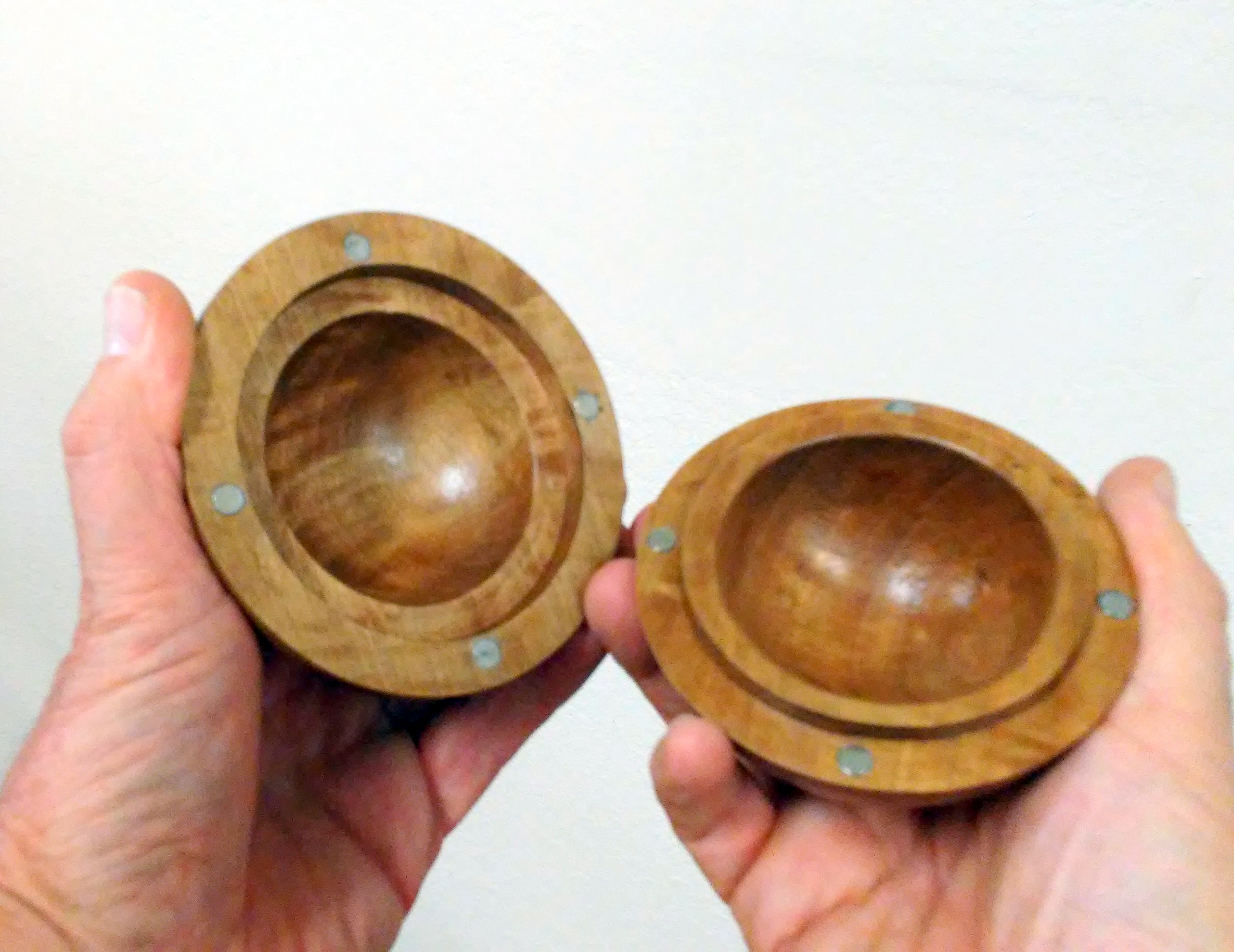 The
Holy Hand Grenade
of Antioch
From the Monte Python movie, the halves of the grenade are held together with magnets.